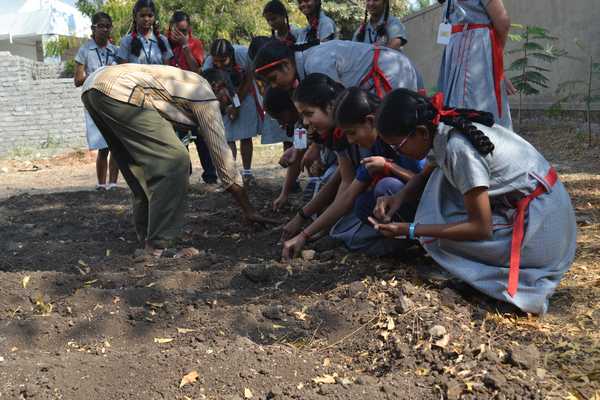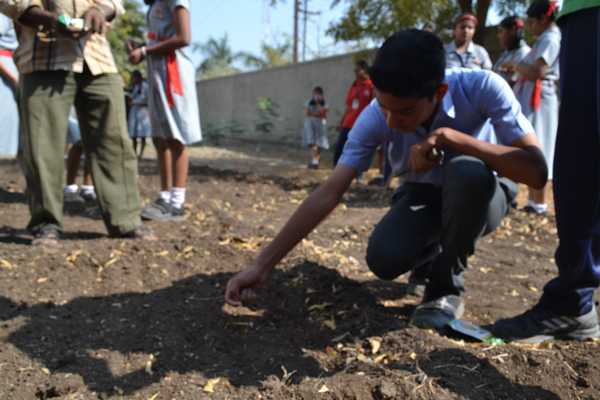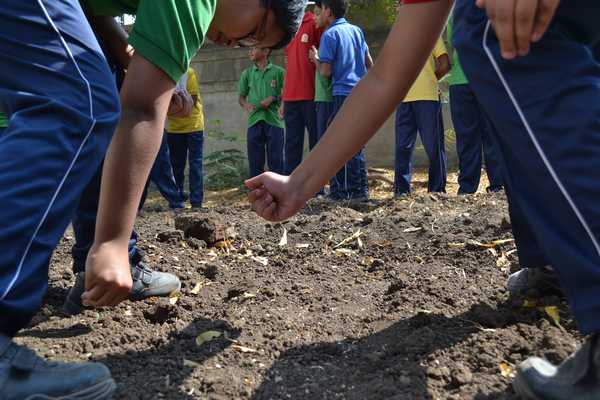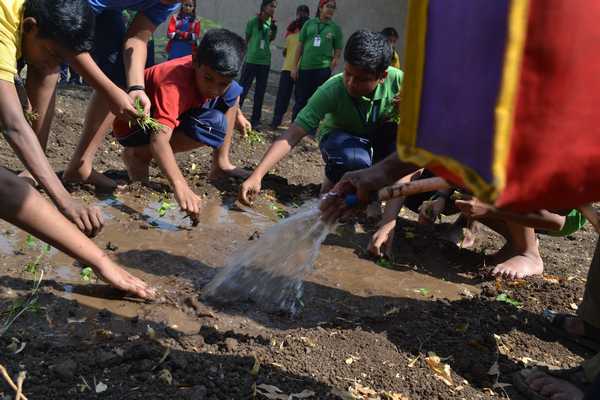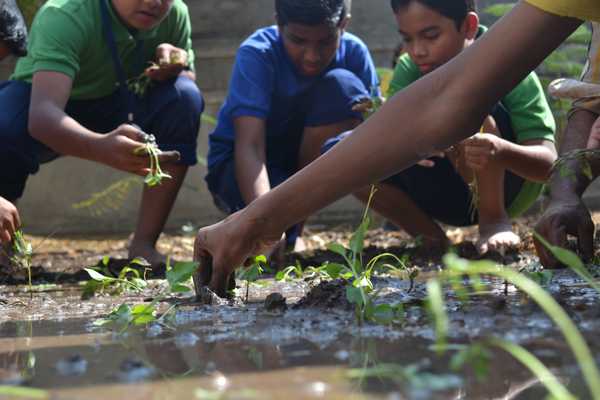 Sewa Report & Farming
Social Empowerment Through Work Education & Action
Waste Management
• Organic waste like food particles, leaves, grasses etc is collected and put into the compost pits.
• School has Four compost pits, every 3 to 4 months manure is prepared and used for school lawn, school ground, potted plants etc.
• Plastic waste and other waste are collected separately and given to municipal garbage van every day.
• Paper waste is reused in preparations of various art and craft items or can sometimes use in compost pits also.
• School motivates the students through School assembly by giving information about segregation of wastes or skits are performed to make them aware.
• To dispose sanitary waste School has installed sanitary napkin machine in toilets.
• Electronic waste is collected separately and given to municipal garbage van whenever collected.
---
Rainwater Harvesting
• In our school we have rainwater harvesting system. Percolation pits are made to facilitate ground water recharge.
• These pits are connected to bore well as a result of which round the year school doesn't get water scarcity even in summers also.
---
Plantation/ Gardening
• School has various varieties of plants (more than 200 plants) such as medicinal plants, mosquito repellent plants, evergreen plants, flowering plants etc.
• School motivates the students for plantation and donated for school one plant to keep the premises green.
• School has lawn, school ground with grass beds which is watered and trimmed monthly.
---
Promoting awareness among children and parents
• School promotes the students to gift saplings as birthday gift instead of expensive items or chocolate.
• School encourages students to adopt one plant in school, in home or in their surrounding and to take care of it.
• Students and parents are encouraging to participate in cleanliness drives in their community.
• School initiates various activities to promote awareness on environmental conservation such as street play in nearby locality.
• During school functions school promotes to gift the guests with saplings or books instead of bouquet.
• Students clean school premises and its surrounding. Students actively take part in drama, skits and Rally's to make society aware about various issues in community.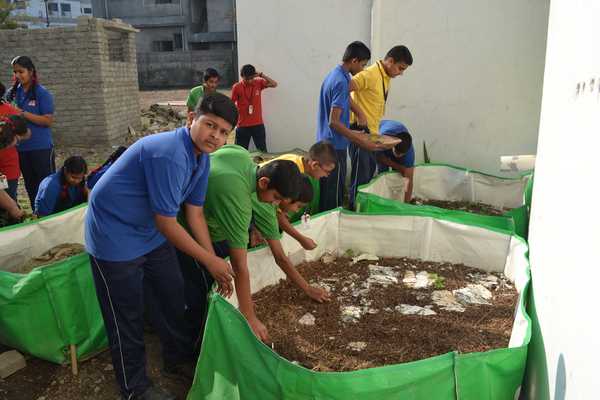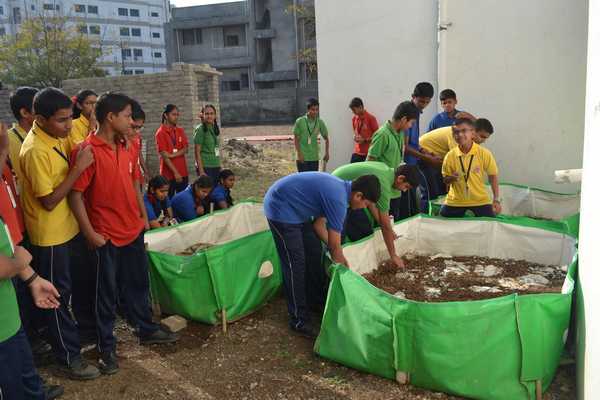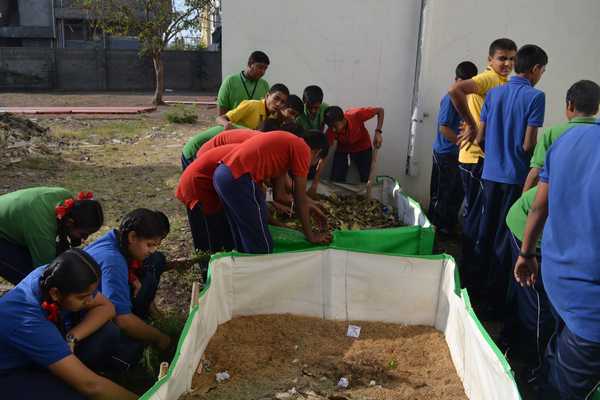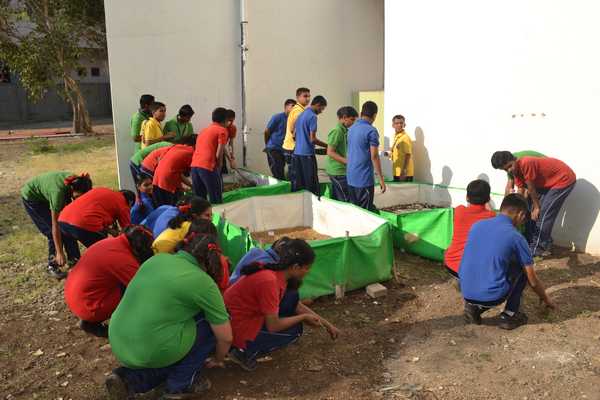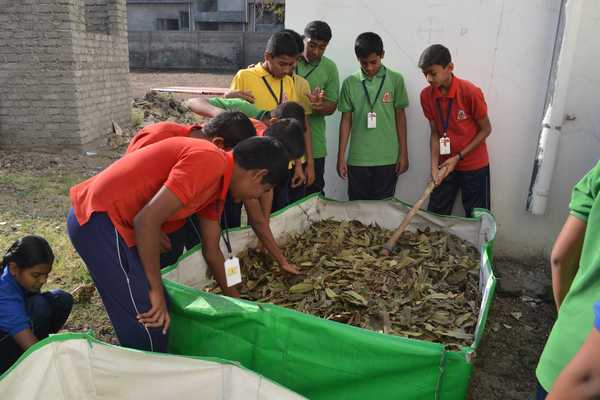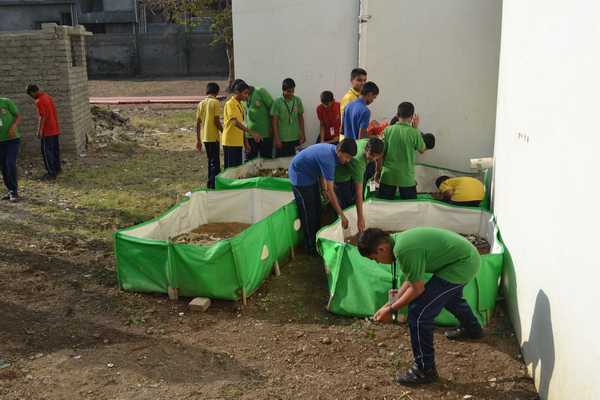 ---
Health & Physical Fitness Report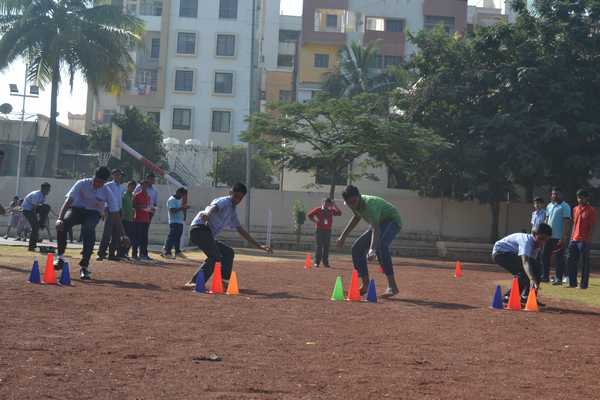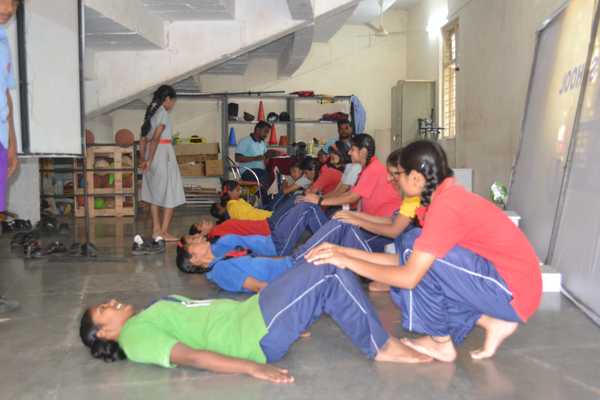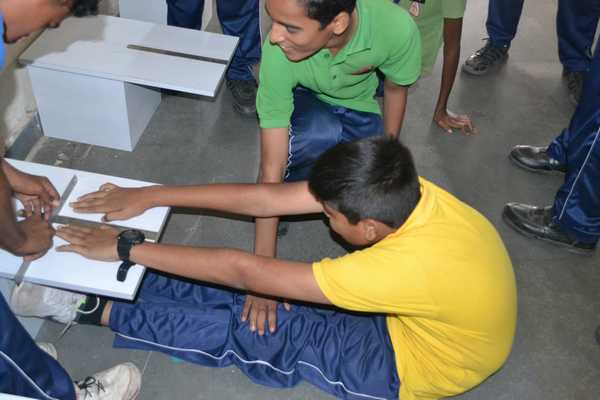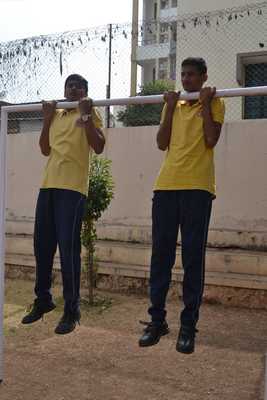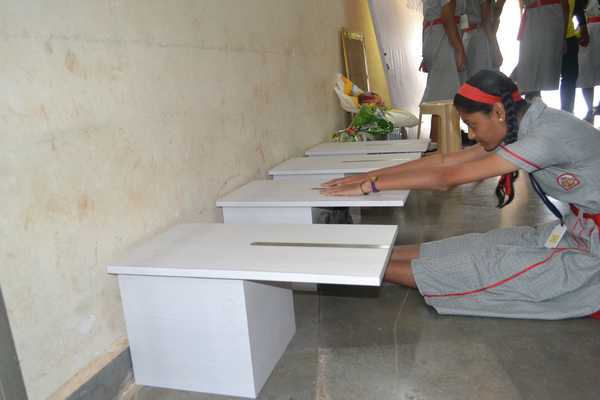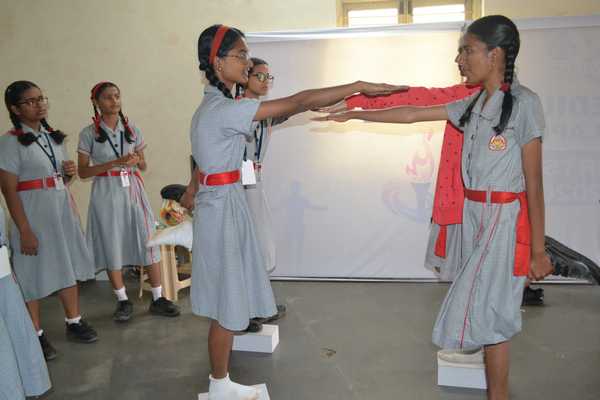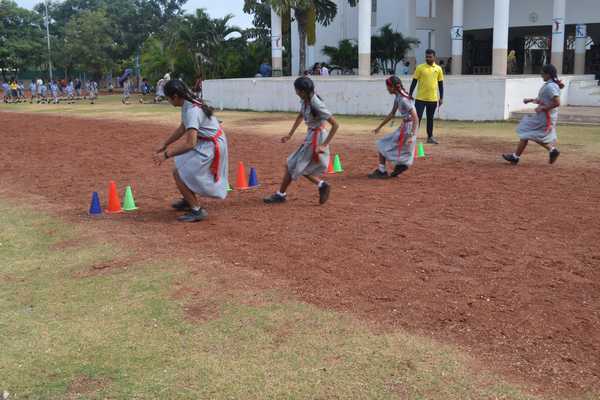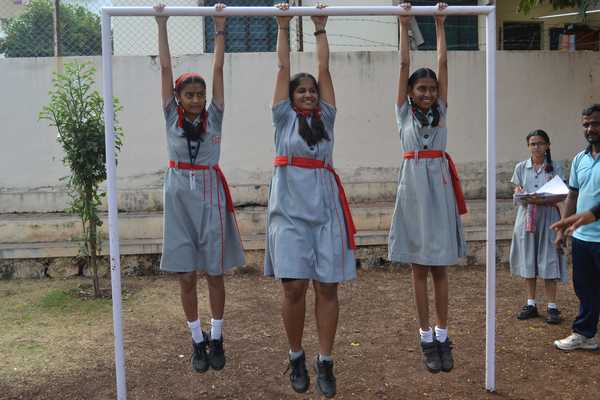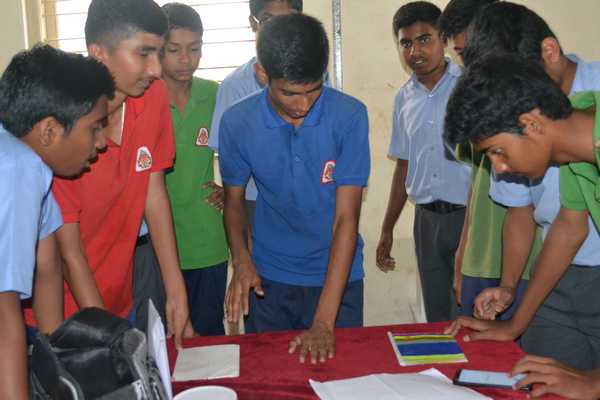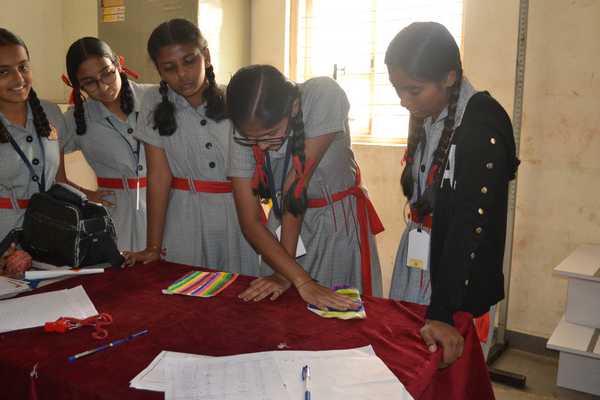 Report On Mainstreaming Health and Physical Education
As per the advice given by CBSE, our school has reserved one period everyday for Health and Physical Education for IX &X as per the transactional strategies. As envisioned in the new format of HPE, each student has undertaken activities and tests categorized under the strand 1 and strand 2.
Strand 1- Athletics and Team Games
Various indidual games and team games were conducted throughout the year,like Chess, Carrom, Table Tenis, shot put, long jump,100mtrs running , in team events kho –kho kabbaddi, Basket Ball, Shot Put, Football, Cricket, Disc Throw, Javeline throw, long jump etc was conducted for the students of grade IX& X. The students were accessed on the basis of the above conducted competitions.
---
Strand 2 -Health And Physical Education-Yoga
Body Composition-BMI-Under this test, Body Mass Index is measured in which height, weight is measured.
Muscular Strength- Core and upper Body- in this test Partial Curl Up and Flexed bent Arm Hang is conducted, which measures the abdominal muscular endurance and functional strength is measured.
Flexibility-Sit and Reach- test is conducted. This test measures the flexibility of the lower back and harmstring muscles.
Endurance – in this test 600 Mts Run was conducted, through this test Cardiovascular Fitness and cardivascular Endurance can be measured.
Balance-Static Balance test is conducted – which is called Static Balance, through this test ,students ability to balance succesfully on a single leg is tested.Here the physical strength of the legs of the student can be checked.
Various Skill components were also tested, like Agility- under this test Shuttle Run was conducted for the students of grade IX& X.Speed and agility of the students is checked through this event.
Speed – Spring Dash- this test determines accelaration and speed of the student is measured in 50 meter Dash Power.
Power – Standing Vertical Jump-Through this sport we can test the leg muscle of the student.
Coordination- Plate Tapping-It tests speed and coordination of the limb movement.
Alternative Hand Wall Toss- This test is helpful is measuring the Hand Eye Coordination of the students while playing the game.
---